February 27, 2019
The Port of Seattle recently debuted five new gates as the first of several milestones in the expansion phase of the North Satellite Modernization Project at Seattle-Tacoma International Airport. Today we're thrilled to reach the next landmark with the opening of Caffé D'arte, a locally- and minority-owned, Italian coffee roasting company serving up high-quality espresso, drip coffees, pastries, sandwiches, and snacks.
Owned and operated by Concourse Concessions LLC, we sat down with Managing Partner David Fukuhara to chat about how Caffé D'arte is raising the bar for the passenger experience in the N Gates.
Tell me about Caffé D'arte.
Caffé D'arte was founded in Seattle in the 1980s, by Italian coffee master Mauro Cipolla. Along with offering award-winning coffee drinks, Caffé D'arte will feature incredible pastries from Macrina Bakery, and an Italian-inspired menu featuring made-to-order pizza, grilled sandwiches, and grab and go fresh sandwiches, salads, and bottled beverages.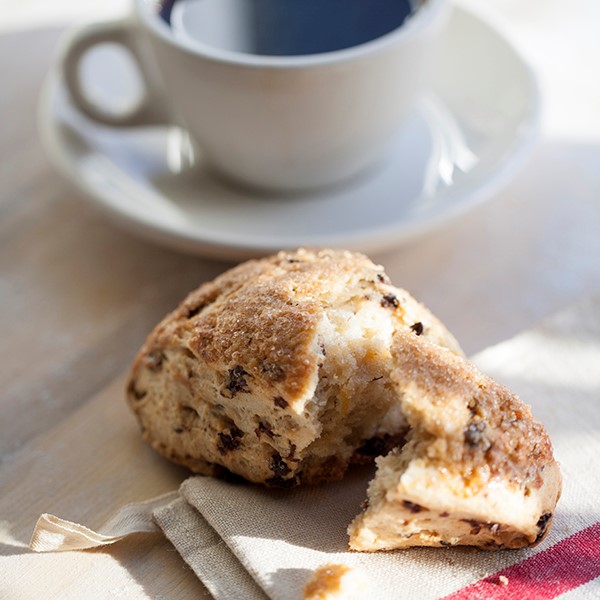 What's the vibe?
Caffé D'arte in the new N Gates is anchored by a Pacific Northwest sense of place. We intertwine an Italian café experience with Seattle's passionate coffee culture. While we're set-up for high volume transactions with the grab and go counter, passengers can also linger to enjoy our coffee and bites and the environment. There is a chic, rustic vibe with bright white subway tiles juxtaposed with our sustainable reclaimed wood cabinets. There are lots of little touches and extra amenities like fast Wi-Fi, outlets to charge devices and hooks to hang items off the floor. Perhaps the most striking contribution to the aesthetic is a beautiful piece of local art by Cheryl Zahniser. It is a massive acrylic on canvas coastal landscape that is very reminiscent of our region.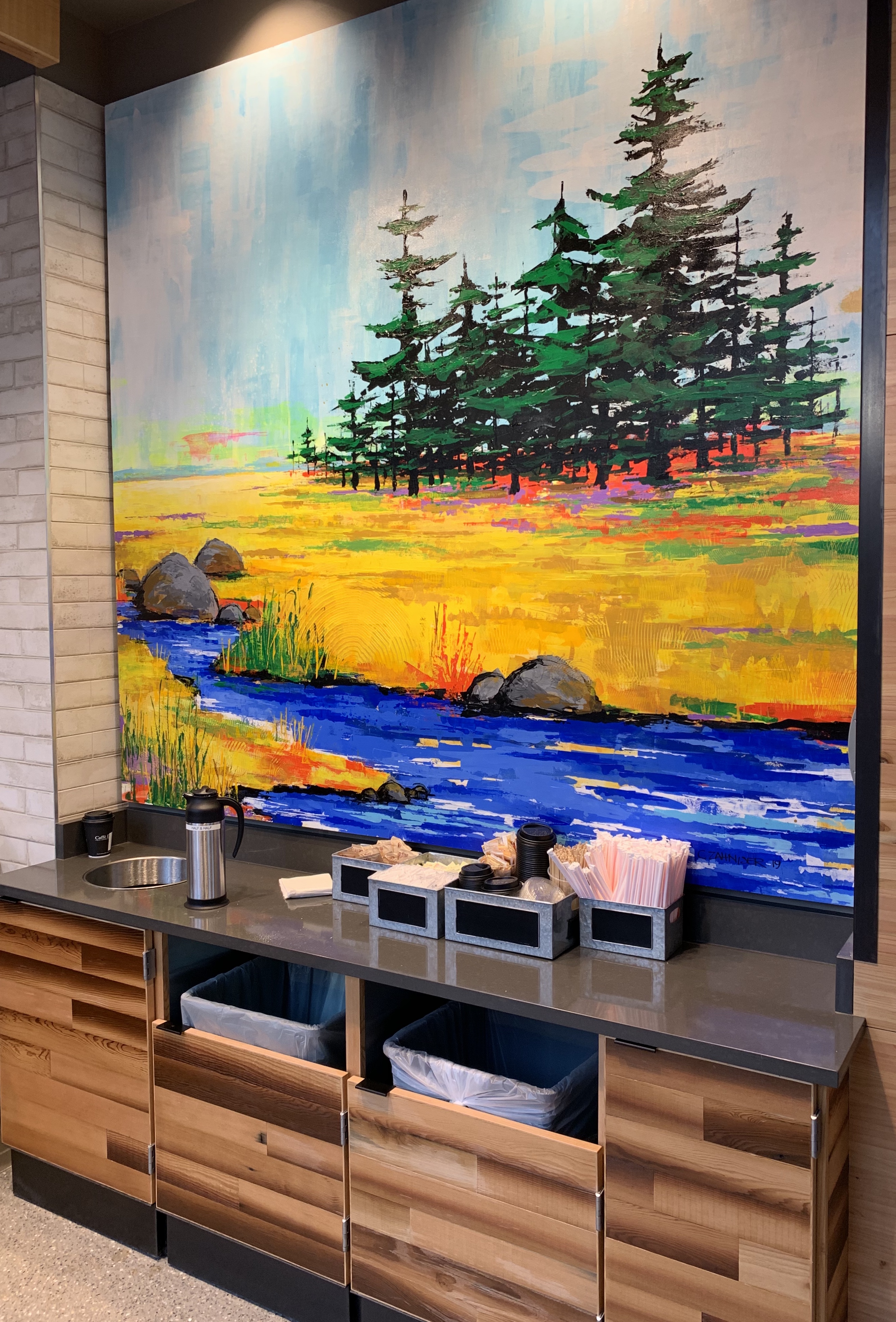 What are your favorite menu items?
So hard to choose! I love our Hot Italian Roast Beef sandwich with thinly sliced roast beef, caramelized onions, shredded lettuce, pepperocinis, garlic aioli, and provolone on a Macrina French roll. I'm also a big fan of the Grilled Portobello sandwich that comes with Portobello mushroom marinated with balsamic vinegar, garlic, honey, and Italian seasonings, grilled and topped with fresh arugula, red onion, with balsamic glaze on a Macrina Ciabatta. Our kitchen team developed a healthy menu that can accommodate gluten-free, vegetarian, and vegan travelers. For example, all our pizzas can substitute with a gluten-free cauliflower crust and we have over a dozen vegetarian and vegan options that are delizioso! Folks may be surprised that our Caffé D'arte beans are roasted in Federal Way, just 20 minutes from the airport. Caffé D'arte provides not only distinctive coffees roasted in the style of the various regions of Italy, but it is done right here in the South Puget Sound with the science and art of Italian coffee roasting and espresso blending that is a truly local expertise.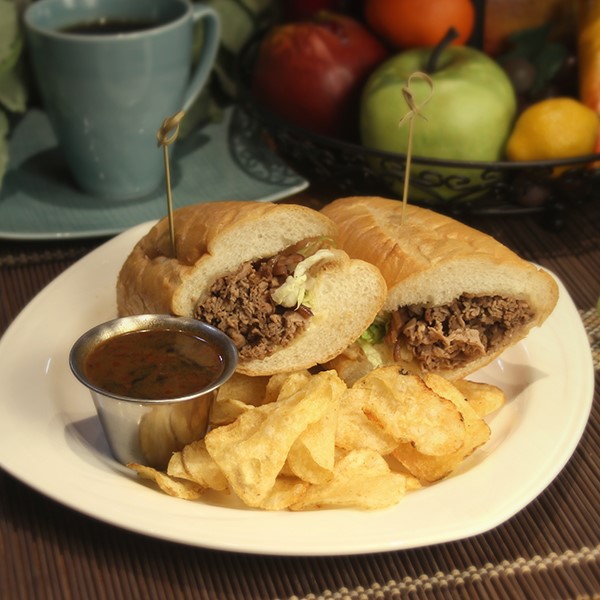 How does Caffé D'arte fit into the Concourse Concession family at Sea-Tac Airport?
Concourse Concessions LLC is a Seattle-based company that operates three other concepts at the airport, including Waji's at Sea-Tac, The Coffee Bean & Tea Leaf, and La Pisa Café. We first opened at Sea-Tac in 2004 so it's thrilling to keep growing with the airport's dining and retail program 15 years later. From Japanese to Italian menus, what all our concepts have in common is our dedication to providing innovative, quality food service in high-traffic environments. It's exciting for us to open Caffé D'arte because it's always been our favorite coffee roaster! We have served Caffé D'arte beans at La Pisa Café since 2004.
Stop by our new café near N gates — find it on the map using the Sea-Tac app!