The Evolution of Crowd Control
Does Made in The U.S.A. Matter Anymore?
0 comments / Posted by Justin Schoen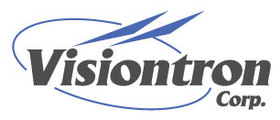 Pro Stanchions Believes in American Made Quality.
That's why we are proud to offer the full premium line of Visiontron Corp. crowd control and signage equipment.
Visiontron's 40,000 square foot facility located in Hauppauge, NY is set up for both mass production and mass customization. They strive to manufacture as much of their product in-house in order to control and maintain their high-quality standards that are proudly made in America.
Visiontron's premium construction begins with a braking system that is controlled, consistent, and works at any distance.  The post/base connection, however, is what sets Visiontron's premium posts and retractable belt stanchions apart from other manufacturers (besides being Made in the U.S.A).  Their posts screw directly into the cast iron base weight, instead of onto a bolt.  As a pro, you know this means a significant reduction, if not elimination, of the post, ever loosening or leaning.
For the guaranteed lowest prices on the full line of Visiontron premium crowd control products, contact the Intelligence Staff.  
Comments