The Evolution of Crowd Control
Marshawn Lynch Presents Beast Mode Crowd Control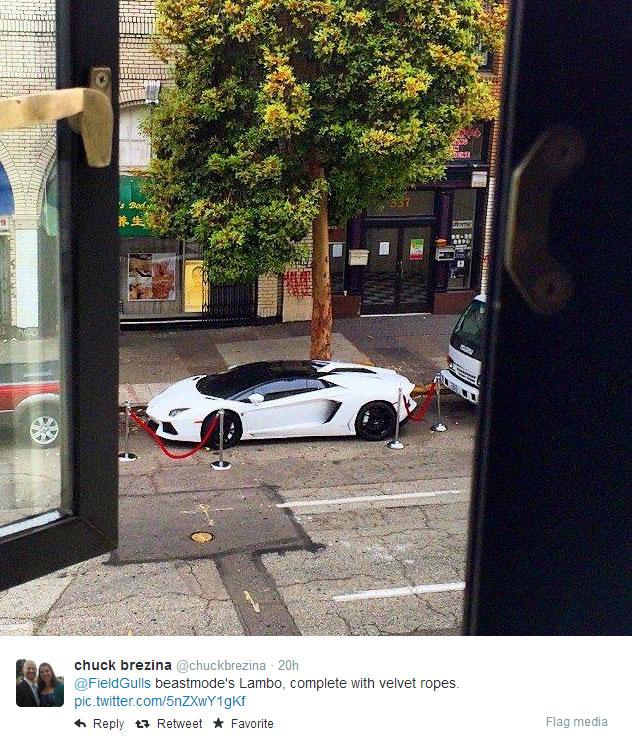 NFL Star Demonstrates Bumper Protection With Stanchions and Red Velvet Rope
In our opinion, a $375K Lamborghini Aventador is worthy of protecting with an offensive line of stanchions and red velvet rope. 
Seattle Seahawks' running back Marshawn Lynch has taken personal vehicle crowd control to a new level, and Pro Stanchions salutes him!  
If we had one question to ask Lynch, it would be "Do you keep those polished chrome stanchions and red velvet rope in your trunk...wait, the Aventador doesn't even have a trunk does it?"
Pro Stanchions can help you class up your parking situation with Beast Mode Crowd Control. Visit our website or give us a call.  646.481.4402
Comments